Joint Winner of the Chinese Investor of the Year Award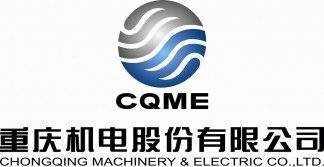 Chongqing Machinery & Electric Co. (CME) is focused on becoming a major international manufacturer and technology supplier. The company is investing in businesses globally to increase R&D capabilities and product development, especially in the UK "where innovation is clearly a strength," says Liao Shaohua, CME's Director and Vice President.
CME acquired Precision Technologies Group (PTG) in 2010. PTG's principal activities are design, development, manufacturing and commissioning of special purpose, high precision, advanced machine tools and production systems. Since its acquisition, CME has invested heavily in the growth of PTG. "The UK managers bring to us a wealth of experience of international business and product strategy implementation" says Liao Shaohua. "In return, we are investing in manufacturing capacity, staff, facilities and R&D, for the long term success of our UK business."
For CME the UK's positive business environment and banking strength, are key for its future development plans such as the establishment of CME's overseas headquarters in the UK based at PTG.
www.chinacqme.com
Q&A with Chongqing Machinery & Electric Co., Winner of the Chinese Investor of the Year Award
1. Why did you enter the British Business Awards 2012?
The British Business Awards 2012 provided an opportunity for us to assess the perceived value and strength of CQME's investment and strategy in the UK, as viewed from the perspective of UK government.  We encourage strong links between our subsidiary companies and official agencies, and have been particularly pleased about the engagement between our leadership team and UK Trade & Investment. 
2. What were you hoping to get out of it?
We wanted to check our leadership view to help us make decisions about future investments, and of course we hoped to win and achieve public recognition.  In a very competitive business environment, where the best companies want to attract the highest quality people and partners, such awards have a very positive impact on CQME's public profile.
3. What have you learnt about your business by entering?
We have benefited by 'standing back' from our business and looking at things from an 'external' viewpoint.  This has enabled us to take a fresh look and validate our initial thinking and strategy.
4. What does winning the British Business Awards 2012 mean to you?
The Award is excellent recognition of our business and sends very positive signals to the investment community by raising CQME's public profile.  Also, the Award is warmly welcomed by our senior management teams in China and UK, and is seen as recognition for a great deal of hard work.
5. How will it affect, if at all, the way that you do business in the UK in the future?
Winning the Award is a testimony to our technological and investment strategies, and serves as a platform for future planning.  We expect to increase our investments and develop our UK business further, to the benefit of the whole of CQME and its employees around the world.
6. No company has ever successfully defended their BBA title.  Does it inspire you to be the first?
Yes it does.  We plan to continue with our winning formula, and intensify our efforts, so that we have an even stronger case next year!