Winner of the Chinese UK Alumnus of the Year Award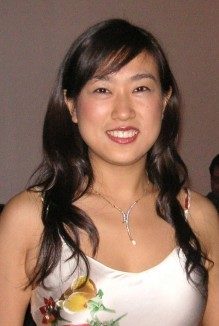 The UK's strong reputation in life sciences led Huan Wang to choose Queen Mary, University of London to study for her PhD in Biological Science specialising in Gene Silencing.  She then went on to conduct postdoctoral research at the University of Liverpool studying human type II diabetes.
A strict supervisor coupled with a very difficult research topic engendered Huan Wang with a new found confidence and courage to tackle tough challenges in her professional life.   On her return to China, she took the position of Manager of Discovery Biology with Centaurusbio BioPharma Co, a successful pharmaceutical company.  She set up its first biology department focusing on new drug discovery for anti-cancer and type II diabetes.
She is currently studying part time for a Masters in Project Management in order to better manage the projects and biology team. www.centaurusbio.com
ALUMNI: Queen Mary, University of London
Q&A with Huan Wang, Winner of the Chinese UK Alumnus of the Year Award
1. Why did you enter the British Business Awards 2012?
I have experienced a very tough PhD training in UK. Once I have overcome all the obstacles to receive the degree, I found myself to be much stronger and capable. After I was back to China, I have been working hard and got achievements I am proud of. To enter the award is some kind of way to express myself and be recognized of.
2. What were you hoping to get out of it?
To be nominated already made me surprised and excited. To win the award was really unexpected because there are so many outstanding applicants. I just tried to express myself well and enjoyed the process.
3. What have you learnt about yourself by entering?
I always cherish the experiences I had in UK and be proud of the current job I am working for. I am so pleased to be recognized by the BBA judges. All the hard work I have done is worth it.
4. What does winning the British Business Awards 2012 mean to you?
Winning the British Business Awards 2012 is the recognition of the efforts I have paid for my study and work both in UK and China. It is one of the particular life experiences I am proud of. It definitely makes me more confident and greatly encourages me to get more achievements in the future.
5. How will it affect, if at all, the way you conduct your professional life in the future?
I am a scientist of new drug discovery. Winning the award greatly encourages me to work harder in the future for better serving the people and contributing to the society. It also makes me to have more responsibility to contribute for the UK and China partnership.