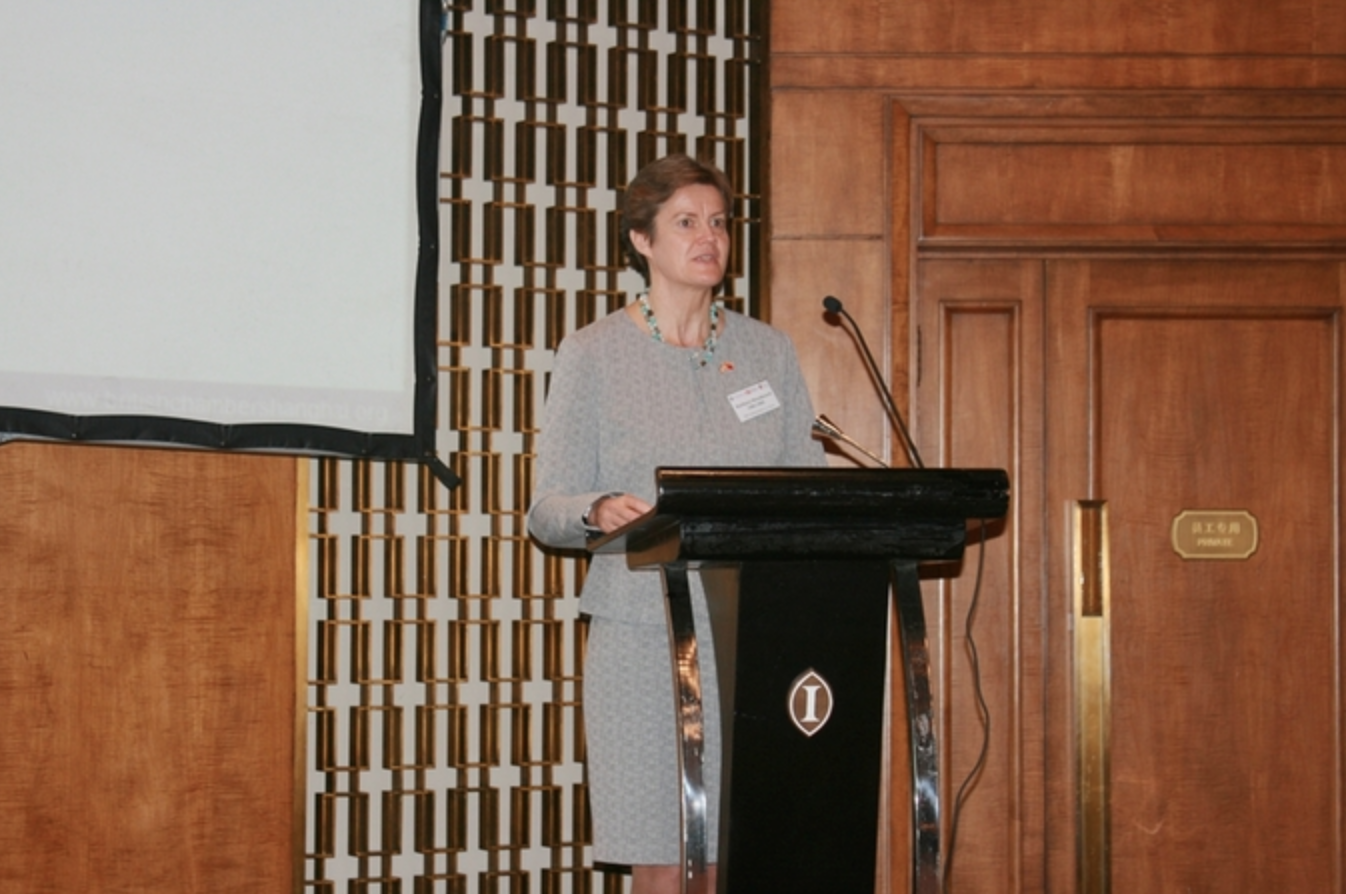 On Thursday, 28 April, the British Chamber Shanghai and China-Britain Business Council invited members to an exclusive luncheon with Her Majesty's Ambassador to the People's Republic of China, Barbara Woodward CMG OBE, and join the official launch of the British Business Awards 2016.
Representing Her Majesty The Queen and the UK government in China, Barbara is the first female British Ambassador to China since taking up office in February 2015, being responsible for the direction and work of the Embassy and its Consulates.
The Ambassador recognised the challenges of conducting business in China's 'new normal' economy but highlighted that there are still significant opportunities ahead in the 'golden-era' of Sino-British relations. To take advantage of this, three pillars for the success of bilateral cooperation were highlighted:
Strong government to government relations
Strong business to business relationships
Strong people to people exchanges
Key features of the years ahead also include:
Ongoing dynamic development of trade and investment between the two countries as well as exploring new opportunities to accelerate cooperation
Tackling challenges to initiatives and continuing to open up the market
Encouraging the next generation and building economies of the future – greener, more sustainable, innovative and creative
Addressing global challenges such as climate change and securing a global economic environment
Building further on the Free Trade Zone
Three touch points in the months to come include:
EU-China Business Summit in July 2016
G20 in Hangzhou and the bilateral summit between the Prime Minister David Cameron and Premier Li Keqiang
UK-China Economic and Financial Dialogue. Although this will be held in London, the agreed outcomes should have implications to business both abroad and in China
Finally, commending the business community and the energy of the partnerships in Shanghai, the Ambassador stressed the opportunity to get involved and participate in the British Business Awards (BBA) 2016, to highlight achievements and celebrate British business success in China. For more information about the BBA or to apply for the awards, please visit www.britishbusinessawards.org.
The Chamber would like to thank BBA award category sponsors: British Airways, British Council, InterContinental Hotels Group, and Manchester Business School.
Special thanks to Röder Group for sponsoring the tent for the event.
Outdoor Terrace Tent Sponsor